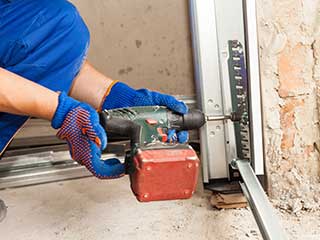 As the most trusted provider of garage door repairs in Woodinville, we are committed to offering all of our customers the best level of service possible. As such, we offer same-day repairs that include all parts no matter what make and model of door you own. Besides dealing with repairs and replacement of parts, our team also offers all types of garage doors installation services.
Panel Replacements
If you have a problem with your door panel, you may need to repair or replace it entirely. The good news is that more often than not you don't have to actually replace a damaged door panel section. Trust our experienced team to diagnose your panels correctly. Keep in mind that because panels are heavy and under tension from the springs, you should always make sure that the job is handled by experts.
Opener Repairs
A garage door opener breaking is often a crisis in a household. Because door openers have sensitive parts, it is always ideal to have professionals handle them. When you hire our specialized technicians, you can save your time and money and we will be able to get your opener working again in no time. Moreover, we can provide you with all the advice you need to maintain the opener in tip-top condition.
Torsion Spring Replacements
The torsion springs of a garage door are usually under a lot of stress, so you may need to change them at one point or another. Our team of technicians has the expertise to replace any type of spring no matter who the manufacturer of your door is. Call Garage Door Repair Woodinville today for the best garage door repair services that are tailored to your needs.
Couldn't find what you're looking for? We also offer:
Emergency Garage Door Repairs
Torsion & Extension Spring Replacement
Opener Sensor Replacement
Garage Door Opener Maintenance